My first ever audiobook is now published! 😀 And it's narrated by me! Click play on the sample below if you want to hear what I sound like.
---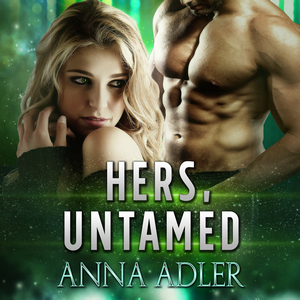 ---
---
Wow, this audiobook has been so long in the making that now that it's out, I'm kind of at a loss what to say. I'm crazy excited, but damn, putting my voice out there is a whole new level of intimidating.
I mean, it's one thing to write steamy books and publish them with your own face (I admit it took me a year or two before I had the courage to publish an author photo). Narrating them made me feel exposed in a whole new way. I didn't think reading my book aloud would be a big deal…until I got to the steamy parts.
Don't get me wrong, I loved it, and I wouldn't have done it if I weren't passionate about it. I think I delivered the sexy times okay, but it's so easy to fumble it. Narrating is hard work to begin with, but while narrating the hot parts I was sweating from anxiety, with all fingers crossed, hoping it comes out right, not overdone but not unemotional either.
I want my listeners to enjoy the experience, steam included, not cringe because my narration is embarrassing.
I hope I did a good job – I think I did a good job – but I'm kind of climbing up the walls thinking about it.
---
Hers, Untamed the audiobook is available on Google Play, Apple, Libro FM, Chirp, BingeBooks, Audible, Kobo, Scribd, NOOK Audiobooks, and Audiobooks.com with more retailers to come.
---
Here's to hoping you all enjoy it, and do let me know even if you don't! 😀