Recently, I published the paperback editions of Hers, Unbroken and Hers, Unleashed, and since we soon get to wave goodbye to 2020 (good riddance!), it's high time I celebrate with a giveaway. 😀
I'm giving away one (1) signed paperback of your choice. The paperbacks to choose from are His Hostage, Hers, Untamed, Hers, Unbroken and Hers, Unleashed by Anna Adler (of course). Enter below.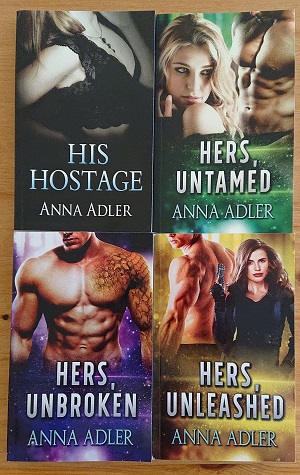 This giveaway is international and closes on Thursday, December 31st 2020 at 12 am Central European Time. The winner will be notified by email by Friday, January 1st 2021.
Good luck!