Yesss, it's cover reveal time!
I know I've been quiet for quite a while. In fact, I've been so quiet that you may have thought I was dead or maimed, but I've been working behind the scenes. I'm so excited to share with you the cover of my new book Hers, Unbroken! Take a look at the sexy beast below. 😉
Cover design by the amazing Melody Simmons.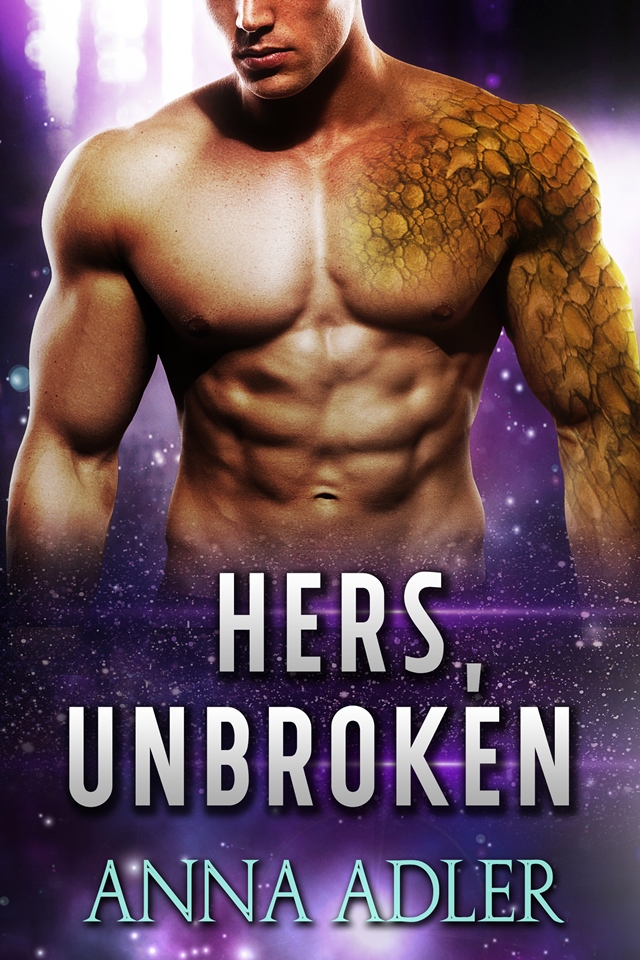 BLURB:
Chase Decker wants to be enslaved. Holly Danek wants to set him free. Is it possible for both of them to get their wish?
Ever since Chase heard about Silenia, he wanted to go there. A planet where human-alien hybrids such as him are kept as sex pets is the realization of his darkest fantasies. The only downside? He'll be killed if he tries to escape, but Chase won't let inconvenient little details her in his way. He lets himself get caught. Now, all he has to do is pass the pet training program and wait for a sexy female to buy him.
Holly is the head trainer in Silenia's best pet training center. She hates her job. She secretly wants to set free all the enslaved aliens on Silenia, but she's powerless to realize her dream. Meeting Chase turns her life upside down. All of a sudden she has an ally: a man who matches her deepest fantasies. But then Chase's misbehavior marks him for death and the clock is ticking. Can the two of them change an entire world in 48 hours?
Note to reader: Hers, Unbroken is an erotic science fiction romance featuring a romance betweeen a human and a human-alien hybrid. This is the second book in a series, but it can be read as a standalone. No cliffhangers! If you enjoy action, dystopian scifi, and steamy sex, this might be what you're looking for!
Ebook publication date: June 15th
How about adding Hers, Unbroken to your to-read shelf on Goodreads? Go ahead and click the button:

SPECIAL OFFER!
If you want a free ARC (Advance Reader Copy) of this book, subscribe to my newsletter before the end of May 2018. I'll email you a download link as soon as I finish formatting the book.
You can unsubscribe anytime, no hard feelings. If you're already a subscriber (or one of my beta readers), simply wait for me to get in contact with you.
I can't wait to share this story with you!