I got an award!
I'm super excited and honored because this proves that my blog reads like a real blog. I post so seldom and I'm so bad at making my blog accessible it's a wonder it's visited by anyone except spambots. Thank you! This definitely inspires me to blog more!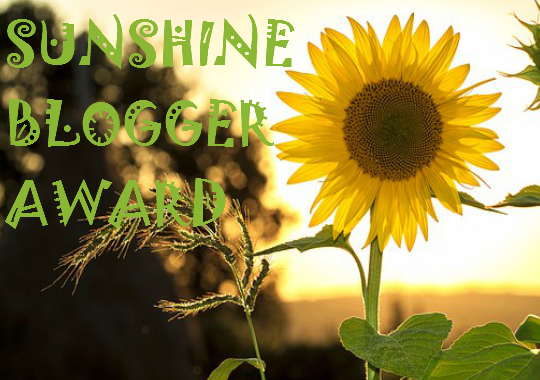 The Sunshine Blogger Award is a fun chain letter award given to bloggers by other bloggers. The rules are approximately as follows:
1. Thank the blogger who nominated you and link back to their blog.
2. Answer the 11 questions asked by the person who nominated you.
3. Nominate 11 other blogs and give them 11 questions to answer.
The wonderful Kim M. Watt nominated me for the Sunshine Blogger Award in April (and I'm over a month late to react because I'm in the process of getting a book out). Thank you, Kim! 😀 I first met Kim on Twitter last year. She posts the funniest pictures and thoughts about writing, reading, baking and cats. I retweet her on a regular basis. Everyone should follow her on Twitter (@kimmwatt) and read her blog where she posts paranormal short stories and her thoughts about writer's life.
Here are my answers to Kim's questions:
1. WHAT BOOK MADE YOU WANT TO START WRITING?
Tough one! Books make me want to read more books. What originally made me want to start writing (back in 1994) was a video game. I'm hugely inspired by beautiful pictures, movies, video games, music videos…visual things!
2. IF YOU COULD CO-WRITE WITH ANY AUTHOR, WHO WOULD IT BE? (OR WOULD YOU WANT TO? WHY/WHY NOT?)
I don't have any names in mind at the moment, but I would love to join forces with a few indie authors who write my genre and put together an anthology. A collection of steamy novellas. That'd be wonderful. But I have to learn how to write a novella first.
3. WHAT'S YOUR WRITING SUPER-FUEL?
Loose-leaf green tea with fresh ginger. I can't get enough of it.
4. WHAT'S YOUR SPIRIT ANIMAL?
LOL. A hamster. I once had this discussion with a friend after we'd both read The Golden Compass. She asked what my spirit animal was and I said, with total conviction, a dragon. Because I love dragons. Sometime later, I had a dream where I had a spirit animal—it was a hamster. I'm sure my subconscious wanted to set me straight on this…
5. IF YOU COULD BE A CHARACTER IN YOUR FAVORITE BOOK, WHO WOULD IT BE AND WHY?
I have a lot of favorite books. I would love to be a sidekick to all my favorite characters because they have so much work on their hands. We're talking alien invasions, murder mysteries and dystopian future worlds, with an occasional zombie/strawberry jam apocalypse thrown in. They need all the help they can get.
6. WHAT'S THE LAST BOOK YOU READ THAT REALLY STAYED WITH YOU?
Nothing to Envy by Barbara Demick. A non-fiction book from 2010 about the everyday life in North Korea; it's like a real-life version of 1984.
7. WHAT'S YOUR WRITING UNIFORM?
This badass get-up Adam Jensen is wearing! 😀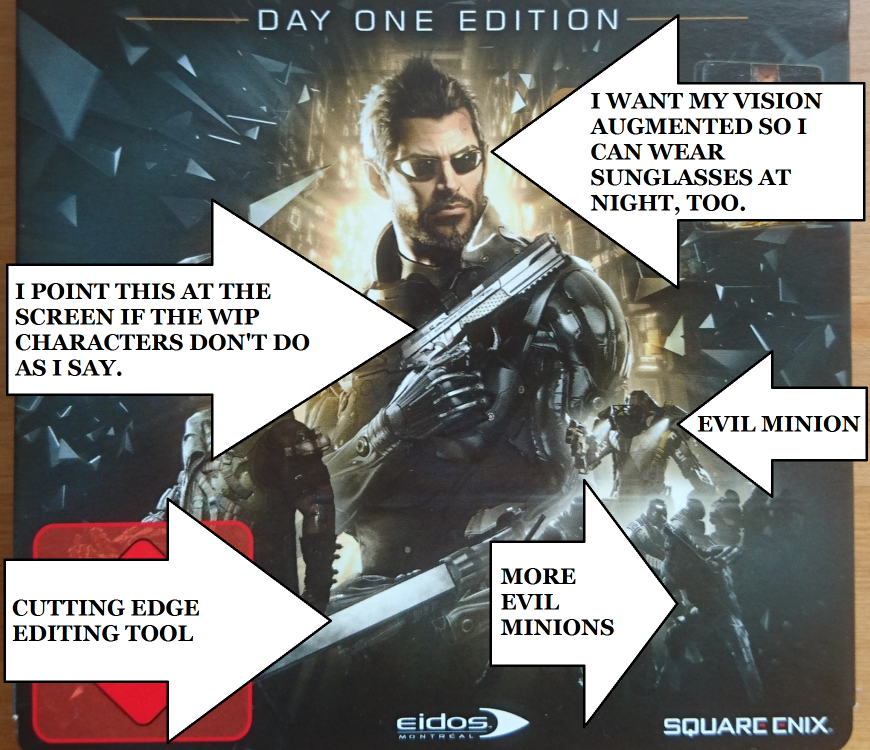 In reality, I dress cozy and harmless for writing: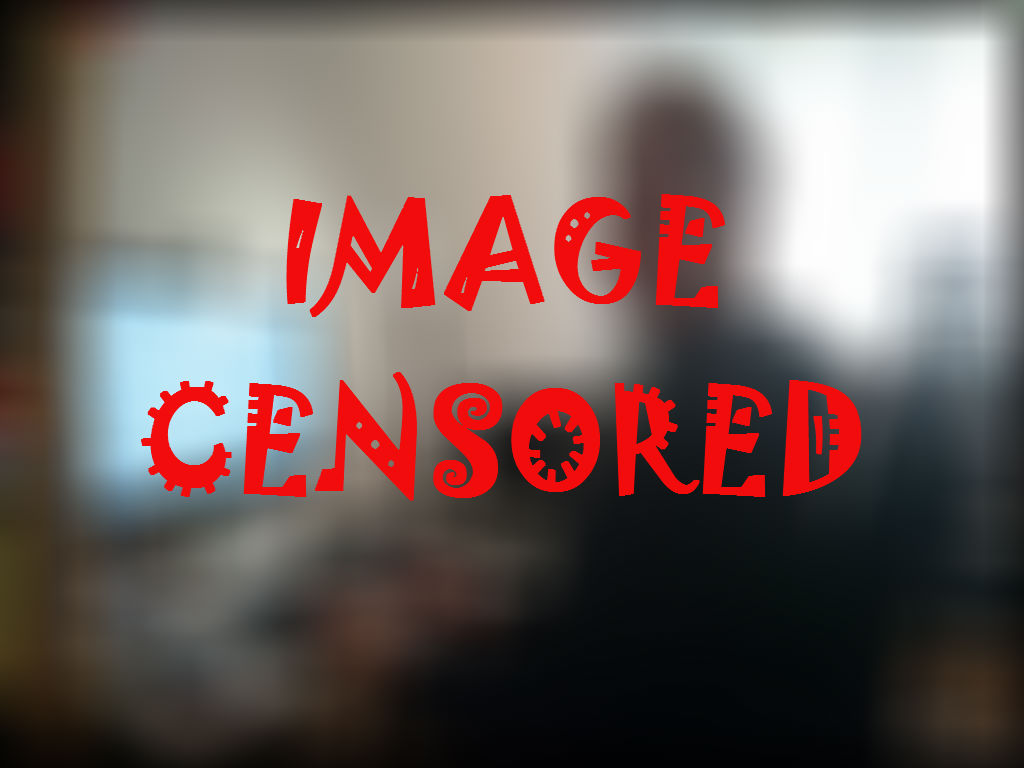 8. WHAT WAS YOUR FUNNIEST MOMENT IN LIFE?
My wedding day.
9. IF YOU COULD PLANT MAGIC SEEDS, WHAT WOULD GROW?
Organic space ships! Like the ones used by the Oankali race in Octavia Butler's Xenogenesis. Instead of crops we could cultivate space ships (that are engineered to grow food for us) and use them to travel across the galaxy. That'd be fantastic, I'd be the first person on board!
10. WHAT DOES THE MONSTER UNDER YOUR BED LOOK LIKE?
My muse hides under my bed because she's lazy and doesn't want to work. And for some reason she imagines I wouldn't find her there. My daily routine includes pulling her from under the bed and dragging her to the desk to get some writing done. Once she gets started, we get along great. She just needs firm handling.
11. WHAT'S YOUR MOST IRRATIONAL FEAR? (IS IT THAT SOMEWHERE, SOMEHOW, A DUCK IS WATCHING YOU?)
I find the idea of ducks watching me absolutely terrifying!
Thanks for the fun questions, Kim! Next, I have to nominate 11 other bloggers for the award. 11 sounds like more people than I know in the whole world, so I choose to nominate 3. These wonderful bloggers bring sunshine into my life:
A.W. Cross
And finally, my questions to A.C., Felicia and Andrea:
1. If you could travel anywhere in the world for free, where would you go?
2. What is the most frequently read book in your bookshelf at home?
3. Your favorite color + the first name of the main character in the last book you read is your super villain name. What is it?
4. What's your favorite movie quote?
5. What's your writing music?
6. What do you find the hardest about writing a novel?
7. Snowbound in a log cabin or stranded on a tropical island?
8. Which fictional character would you call to rescue you?
9. What's your favorite fictional universe? (Your own fictional worlds not included)
10. How did you get the idea for the book you're working on at the moment?
11. What are your pet peeves in books?