I'm excited to announce that my steamy contemporary kidnap romance His Hostage is now available on multiple retailers instead of being exclusive to Amazon!
—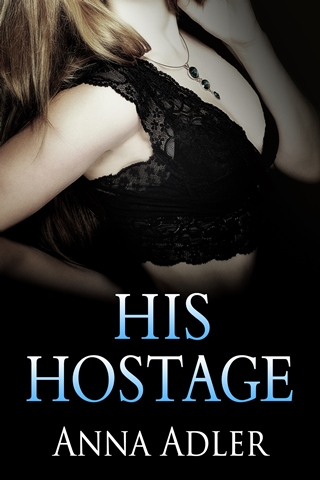 —
Evelyn is trapped in an unhappy marriage with Jack Moorland, the impotent heir to a software fortune. Her husband treats her with nothing but contempt, but Evelyn lacks the confidence to leave him—and he has no intention of letting her go.
Then one fateful night, she accidentally trades her prison for another when she catches an intruder in the act and he takes her captive to make his getaway.
Her kidnapper, the rough-mannered Hal, terrifies her at first. But when she realizes this intimidating stranger treats her better than her so-called husband…and he has feelings for her…Evelyn's resentment turns into desire. Hal was supposed to hold her hostage only until he was sure of his escape…but after things turn steamy between the kidnapper and his victim, will he ever want to release her?
Note to reader: This is a standalone contemporary romance novel featuring a lot of action, suspense and steamy love scenes between the main characters. Recommended for mature readers. If you enjoy your romance hot with a taste of thriller, this might be what you're looking for!
—
When I published this book – my debut novel! man, that was so special. 😀 – in 2016, I thought I'd give it a three-month run on Amazon's exclusive Kindle Unlimited before publishing it on other retailers as well.
It turns out His Hostage had a decent amount of readers on KU, so three months became six months, which became nine months, after which I stopped counting. Plotting and writing the Hers-series kept me busy, and Evie's story was doing fine on KU, so I left it there for quite a long time. The reads were slowly going down though, and this year I figured it no longer pays off to keep it there.
I want to say thank you to all the amazing, wonderful readers who picked up His Hostage on Kindle Unlimited over the past four and a half years! <3 The majority of my author's income during that time came from you people turning the pages, and even though we're not talking about huge sums here (more like pocket money), it helped me publish more books. I love you!
Ultimately, I want all my books published on all the major retailers, so I'm very happy now that His Hostage has joined my other works in being more widely available.
—
As of now, you can find it on the following retailers:
Amazon: https://www.amazon.com/dp/B01I8SLVPI/
Apple Books: https://books.apple.com/us/book/id1559447872
Google Play: https://play.google.com/store/books/details?id=VfUkEAAAQBAJ
Barnes&Noble: https://www.barnesandnoble.com/w/his-hostage-anna-adler/1139084522?ean=2940165251580
Kobo: https://www.kobo.com/us/en/ebook/his-hostage-2
Vivlio: https://shop.vivlio.com/product/9783947471089_9783947471089_10020
—
That's that. A goal from 2016 accomplished. 😀