I'm extremely excited to announce that my super steamy scifi romance Hers, Untamed is now live! And for an unknown period of time this baby is FREE on these retailers:
Amazon: https://www.amazon.com/dp/B072L6SMBR
Barnes & Noble: https://www.barnesandnoble.com/w/hers-untamed-anna-adler/1126315653
Kobo: https://www.kobo.com/ca/en/ebook/hers-untamed
Google Play: https://play.google.com/store/books/details/Anna_Adler_Hers_Untamed?id=hAPFDgAAQBAJ
iBooks: https://itunes.apple.com/us/book/hers-untamed/id1231978629
You can also get the FREE book directly from me! Simply give me your email address here
>>https://newsletter.annaadlerbooks.com<<
and you'll get Hers, Untamed (plus an exclusive bonus) to any e-reader without having to go through the retailers.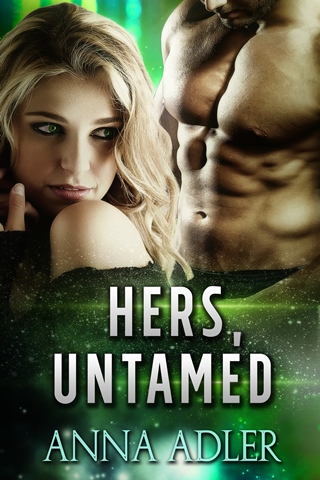 Writing this book was so much fun!
I'd been playing with the idea of an alpha male in a cage and the woman who buys him, but I couldn't think of an appropriate setting. Inspiration struck me while I was browsing a premade cover image gallery (seriously looking for a book cover of course, ABSolutely nothing to do with all the pictures of abs…). I saw a hunk with photoshopped scales on his arm who posed kind of like a captive, it was easy to imagine him in chains. Jax, Alyssa, and the world of Silenia popped into my head. I started writing with the intention of making this a quick, sexy story, maybe 10K words at most, but the way I plot and write, I seem to end up between 60K and 70K words by default. Oops.
So why did I decide to make Hers, Untamed free? Maybe you're wondering what the catch is.
Hers, Untamed is a professionally edited standalone novel, it's a pretty good example of what kind of books I want to write. I definitely have an agenda here, that agenda being visibility. Free books tend to get more attention than priced books, and I want everyone who loves steamy romances to have access to a sample of my writing. I want to make it easy for you to decide whether you like my stories. Feel free to pick up a copy of Hers, Untamed and see if you like it. If it's not your kind of book, no hard feelings. But if you enjoy it, I hope you come back for more. In fact, I hope you'll subscribe to my newsletter so that I can offer you more free books!
More free books?
Yup.
I'll be offering my newsletter subscribers exclusive bonus material, paperback giveaways and free Advanced Reader Copies of my books. My newsletter is a low-pressure environment. You're welcome to simply lurk and see what I'm up to. When you don't feel like hanging out anymore, you can unsubscribe anytime, no strings attached.
And why would I give so much free stuff to my newsletter subscribers? Yes, I have an agenda again. Now the agenda is an ARC team! I want to build a so-called ARC team (or a street team) out of my newsletter subscribers. If you enjoy my books, perhaps you'll help me promote my new titles when they come out. In exchange you'll get to read my books first, and for free. This is all 100% voluntary, and like I said before, when you don't feel like being around anymore you can simply hit "unsubscribe".
Does this sound okay so far?
Try subscribing and see what happens!
>>https://newsletter.annaadlerbooks.com<<
Anytime you've had enough or you're just having a bad day, the unsubscribe link is your friend. 😉

OTHER NEW RELEASES!
I also wanted to share other book news with you. Two of my author friends, Felicia Denise and A.C. Melody also have books coming out right now. Felicia Denise's touching Free, A Novella was published yesterday (05/30/2017) and A.C. Melody's steamy paranormal romance Hearthstone Alpha comes out tomorrow (06/01/2017). Check them out!
FREE, A NOVELLA by FELICIA DENISE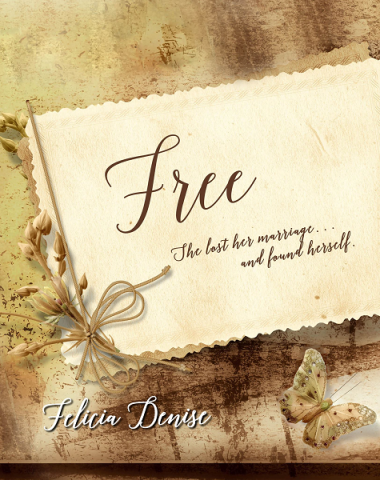 Genre: Women's Fiction
Release date: May 30th 2017
Available on Amazon: https://www.amazon.com/dp/B0723GYL32
Goodreads: https://www.goodreads.com/book/show/35116385-free-a-novella
Blurb:
Lenore Porter's life had not gone as she planned.
The marriage she put her heart and soul into failed.
The man she sacrificed so much for abandoned her.
But Lennie refused to be broken. She pushed on, running a successful business and raising her three sons alone.
Through health scares and several family dysfunction and trauma which forever changed their lives, the Porter family clung to each other to keep from sinking into the darkness.
With her marriage over long ago and her adult sons living their own lives, Lenore Porter decides to sell the cold fortress she worked so hard to make a warm, loving home.
A short, final inspection of her former home turns into a confrontation with ghosts from the past, and decisions and events Lennie felt she'd dealt with and moved on from.
Free is a short, clean read recounting one woman's determination not not be broken by life or lose her identity.
HEARTHSTONE ALPHA by A.C. MELODY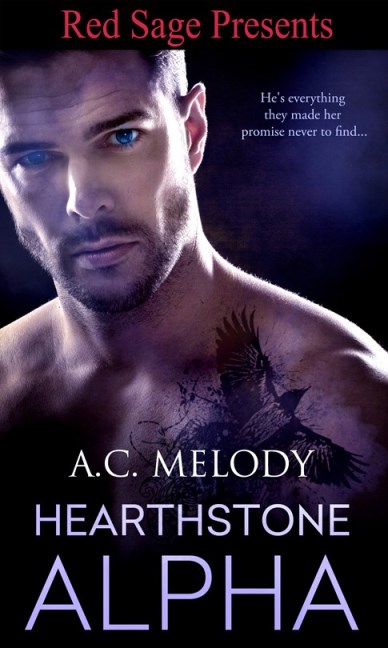 Genre: Contemporary Paranormal Romance
Release date: June 1st 2017
Amazon: https://www.amazon.com/dp/B072JK5M8V
Barnes & Noble: https://www.barnesandnoble.com/w/hearthstone-alpha-ac-melody/1126488989
Goodreads: https://www.goodreads.com/book/show/35003050-hearthstone-alpha
Blurb:
All Reyna Daniels wants is to secure her return home to Minneapolis to be with her family. The last thing she needs is to find her world completely inundated by the magnetizing, hostile Corbyn Bruschard and his group of male-model friends.
Corbyn's not ashamed at being everywhere, since it's his territory, and he's certainly not going to apologize for trying to keep Reyna safe. Especially, when she's his mate.
With all signs pointing to an old enemy's return, Reyna's going to have to suck it up and face her ancient Norse heritage fast, whether she's ready to or not. That doesn't mean she has to accept being mated to an Alpha who threatens all of her hard-earned independence.
That's a lot of book news for one day. I'm going to celebrate now! Considering the heatwave, celebration means lots of ice cream.