[EDIT: This blog post mentions a site called Pronoun, which has since gone down. Check out >>this later post on Pronoun<<.]
I'm a relatively fresh self-published author; my debut novel has been out for less than a year. Not many people know who I am or what I write. I'm looking for ways to increase my visibility, so when I published my second novel at the end of May, I made the ebook free on all its retailers.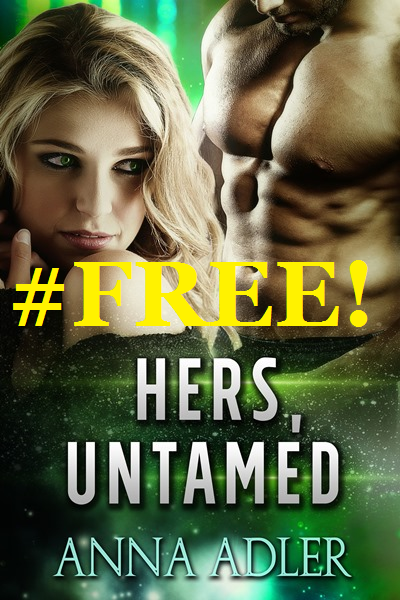 This is the first time I've made an ebook free. My other published book, His Hostage, has always had a price tag on it, so I had no idea what would happen.
FIRST OFF, HOW TO MAKE AN EBOOK FREE
Amazon is by far my most important marketplace. Making an ebook permafree on Amazon is a pain in the butt, however, because Amazon doesn't allow it by default. The traditional way to go about it is to make the book permafree on another retailer and asking Amazon to price match. Amazon does this only grudgingly (or so I've heard), and it can take a while. Hours or even days.
I was able to avoid the Amazon price matching hassle because I published Hers, Untamed through Pronoun: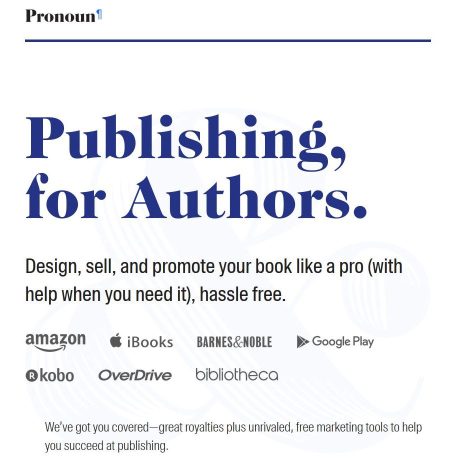 This is a very cool site that every self-publishing author should take a look at. It's a solid alternative to Smashwords, Draft2Digital and Kindle Direct Publishing. I learned about Pronoun through the romance author Nicole R. Locker's very informative blog post on the Navigating Indieworld website. A recommended read!
When you publish through Pronoun, you can distribute to Amazon, B&N, iBooks, Kobo, Google Play, Bibliotheca and Overdrive. You can set the price to whatever you want, and you can also make the book free (with the exception of the library portals Bibliotheca and Overdrive—the lowest possible price for these two is 0.99 USD).
I was able to set the price to 0.00 directly from the beginning of the preorder period.
PROS OF A FREE BOOK
The most prominent thing I discovered is that a free book can move completely different kinds of numbers than a paid book. My first book, His Hostage (published through KDP Select), has done pretty well despite the fact that I made the typical self-publishing newbie error and published it into a void. It was a miracle the book didn't sink like a rock on day one.
But Hers, Untamed has done a lot better. In fact, Hers, Untamed had more "sales" in a week than His Hostage in eleven months. I haven't even done any paid promotions yet. I think it's safe to say that if you want to reach a lot of new readers quickly, a free book is a good way to go about it.
CONS OF A FREE BOOK
1. The obvious downside is that you're not making any money. Your only hope is getting the readers interested in reading your other works, but it's too early to say whether I've succeeded in this. I can tell you that financially Hers, Untamed has only made a big minus so far.
2. It took Hers, Untamed less than a week to land a one-star review.

His Hostage—the book with a price tag—hasn't scored anything lower than two stars to date, and it's been out for almost a year at the time of writing this.
My theory is that when you make an ebook free, all kinds of readers pick it up. When the book costs money, the readers are more careful. They make sure the book is something they're interested in before spending money on it. At least this is what I do as a reader. For a free book, the threshold is lower, and the reader might realize only afterward that this wasn't their kind of book.
So if you make your book free, don't be surprised if it gets lower ratings than your other works, even when it's better written.
Also, the sheer numbers count. Hers, Untamed has had over 1,400 downloads that I know of (B&N doesn't report free downloads, so I have no idea what's happening there, it's like publishing in a black hole). It's understandable that there are a few people among those 1,400 who don't like it. I personally don't mind. I'm actually freaking thrilled about every single person who has read my book and formed an opinion! (still waiting for the day when 1,400 people have read His Hostage…)
OVERALL
So far I'm immensely pleased with my free ebook experiment. I wanted more visibility, and so far it seems to be working. A whole bunch of new readers have picked up Hers, Untamed and I'm blown away by the feedback because majority of it has been so positive. In July, I plan to make Hers, Untamed available on InstaFreebie. I have no idea yet if it pays off to keep the book free in the long run, or if I should after all give it a price tag. We'll see. I'll definitely write another blog post on this topic later.
Have you published a free ebook? Or are you planning to? What do you think about authors giving books for free? Let me know in the comments!