Reblogged from Raylene's Booknook Reviews. > Click here < to see the original post!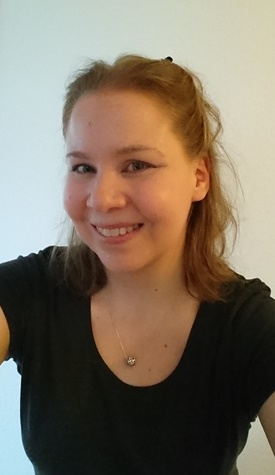 Thank you so much for agreeing to an interview on my blog, Anna. I love your books so much, I can't wait for more!
---
Raylene: What is the inspiration for your books?
Author Anna: Yikes, I would have to write an essay to answer this. I'll try to be brief. It's a combination of several things. I've always made up stories in my head, so my imagination and dirty fantasies are partially to blame. Then there's my lifelong obsession with Hollywood action movies and my love of science fiction. I'm a sucker for action and scifi, but the stories I loved the most didn't have enough sex in them for my taste, so I figured I'd write my own. His Hostage is pretty much my idea of a good erotic thriller. The world of Silenia in the Hers-series, on the other hand, is the result of my fascination with dystopian science fiction. What if we lived in a world where you could simply buy yourself a sexy hunk from the local pet shop? I'm also inspired by random conversations with people, random images, music videos, things like that.
---
Raylene: Why should readers choose your books?
Author Anna: Disclaimer time! I want to underline that my books are not suitable for just anyone. They're intended for adult readers who enjoy their romance a little unconventional and with a lot of steam. If you're not an avid reader of erotic fiction, move along please. But if you love erotic romance, you should definitely give my books a try. They're fast-paced, suspenseful and steamy. I don't do cliffhangers, so you get a proper ending with a Happily Ever After in each book.
---
Raylene: What do you like to do when you're not writing?
Author Anna: I like to read, watch movies, play video games, and I'm terribly addicted to watching random stuff on Youtube. I'm also fond of occasional traveling and trying out new foods.
---
Raylene: What can we expect next?
Author Anna: I'm working on a contemporary hitman romance called The Protector. My critique partner recently ripped it apart, so basically I have to rewrite the whole thing…again… Oh joy. I'm also working on Book 3 in the Hers-series. My basic publishing pace is one book a year, but my ambitious plan for 2019 is to get two books out instead of one. Here's to hoping!
---
Again, thank you so much, Anna!
Readers, please check out Anna Adler's work at your nearest retail store.
XO Raylene
---
Books by Anna to date:
See my reviews, here, on Booknook reviews!
---
Thanks for the interview, Raylene, it was fun! 😀