I had an epiphany the other day. I think I finally figured out what kind of writer I am.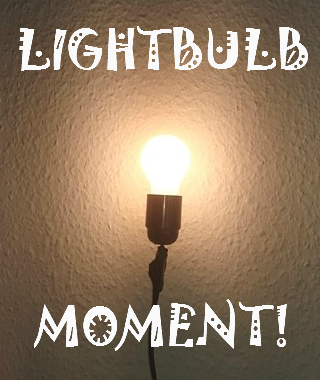 Do you ever have difficulty describing what kind of books you write? I find it extremely hard to put a finger on, but "what I write" is a pretty important piece of information to put in the author bio. It's funny because I would have thought I'm the one who knows best what I'm writing.
I wish!
Writing His Hostage and Hers, Untamed I had little idea what I was doing. The stories just happened and I tried to find them appropriate labels afterward. At first I couldn't even tell if they had anything in common, one being contemporary and the other being science fiction. But now, working on my next pieces, I finally see a pattern emerging.
Okay, roughly speaking my books are super easy to classify: erotic romance.
But there are a gazillion different types of erotic romance and the romance readers don't read just anything. They have individual preferences and they want to know what they're getting. As a reader, I definitely want to know what I'm getting whenever I pick up a new book because certain romance tropes simply don't work for me.
So what's it about, is it a billionaire romance? A May-December romance? A romantic comedy? MC? Cowboy? Sports? Paranormal? Mars needs women? Fated mates? Alpha male? Beta male? FemDom? BBW? BDSM? Second chance? Stepbrother? Single dad? Dark Romance?
Is it M/F, M/M, F/F or some kind of combination? There's an endless amount of different romance heroes and different types of romance. I haven't seen any romance author write all imaginable variations (they'd have to be effing crazy). Most authors are known for certain types of stories. What's my type? Knowing my type defines my brand, so this is important.
Earlier, I thought I was writing action romance, but I'm not sure if this is the best way to describe it. Sure, I have the occasional car chase and firefight in my books, but they're not necessarily center-stage.
The central trope that keeps popping up in my stories is enemies to lovers (as opposed to friends to lovers or fated mates). I love giving two characters opposite interests and putting them in a room together. I suspect a lot of my books are going to feature kidnappings because of it—sometimes it's the guy who gets kidnapped. My characters spend a lot of time wearing cuffs or locked in cages. I love exploring different power dynamics through captivity, but it kind of means dancing on the edge of Dark Romance territory. My books are not for everyone, which is all the more reason to describe them correctly.
So I write M/F erotic romance with alpha male heroes from the enemies to lovers-angle. Often this means abduction/bondage fantasies. This took me, what, two years and two and a half books to figure out. Woot! Better late than never, right?
What genre do you write? What type of stories do you write within your genre? How long did it take you to come up with a description for your style? Let me know in the comments!